What is the process of designing YouTube thumbnails?
In this video series, we've talked all about YouTube. How to create video thumbnails, creating graphics and artwork that will make your YouTube channel standout, and tips on thumbnails that will attract viewers to your video to watch them.
One of the questions I first get when I'm speaking to potential new clients about creating their thumbnails for their YouTube channel is "What is the process of designing YouTube thumbnails for my channel?"
Some of the follow up questions are:
"How are they going to match with the rest of my branding?"
"How will then stand out from similar videos so people know they're mine?"
These questions can all be answered by sharing the design process behind the thumbnails.
Step 1
So before the design process begins, to get started we ask a few questions. We want to find out a little bit more about the you and the goals of your YouTube channel to begin with and then what the aims of each video is.
Are you creating educational videos, inspirational videos or are they more motivational? Are you looking to sell or promote a specific product? The category of video can have an effect impacts on what the thumbnails look like.
We also want to find out a little bit more about your audience:
What is your target audience?
Who are you trying to attract as viewers?
Is it aimed at kids / parents?
Is it a how to channel is it for a particular industry to help viewers with certain questions or pain points?
Getting all this information at the start before we design the thumbnails means that we can get a better understanding of the purpose of the videos and who you're trying to attract as subscribers.
Step 2
Step two follows on from that and is about starting to understand your visual brand a little bit more. Few more questions inbound!
We will want to have access to your visual branding guidelines and assets. We'll take a look at your logo and see if you have set brand fonts and brand colours. If you have all these things set up, it allows us to bring all those elements together into the YouTube thumbnails.
Brand consistency makes a huge difference to the impact of your messaging and position. Bringing some of or all of your brand elements into your YouTube thumbnails means that your brand is consistent all the way through no matter which touch point your audience views you at.
It also shows that you've thought about and have taken time over the way you are presenting your video content too, adding more valuable to your audience. Remember the video will be jam packed full of valuable content too! The thumbnail helps entice them in, so should reflect the quality too!
Step 3
Step three is all about the design.
So at this stage, we know:
what the purpose of the video is
the overall feel for your brand
who you're trying to target
your visual brand style
Now it's time to develop some thumbnail styles that we can then present to you to get your feedback.
Depending on the purpose of the channel and the videos, you may need one style of thumbnail that works for every video. You may have different categories of video which might suit having individual category styles. This works really well if you're doing a series of videos. Think of it as your own Netflix channel!
So step 3, we develop your thumbnail style and start to create some style templates and image treatments to use going forward.
Step 4
Once we've developed the style of thumbnail, and we've got a style that we want to use going forward, we can then start to implement these on past and future videos.
For videos going forward we ask that you to send:
the video description
the title
and an image that you might want to use
The image will be manipulated to match your new thumbnail style. It could be a screenshot from the video itself or a photo of the person the video in a particular pose. For some tips on images for YouTube thumbnails head over to '5 Tips for Creating YouTube Thumbnails'.
We can then take that image and the title on the description and create the thumbnail for that particular video. Having a description about what the video is about helps to get context of the video content. It also means that we don't have to watch the whole video, or that the thumbnail can be created before the final edit is complete to help with workflow.
Just a little description is usually enough!
Step 5
Once we've created the final thumbnails we send this back to you ready for uploading to your video. Thumbnails can be sent one at a time, as and when needed however batching a month of content together is a much smoother workflow. We work with our YouTube clients on ongoing retainers so will can provide design support on a monthly basis.
You may publish weekly or fortnightly, but ideally you will want to work in advance and have your content planned out ahead of publishing. If you need support in planning content, we can help with this too! (It makes content creation a lot more fun and less stressful than thinking you need to create a video for tomorrow! – I realise I sound like Monica from Friends there!)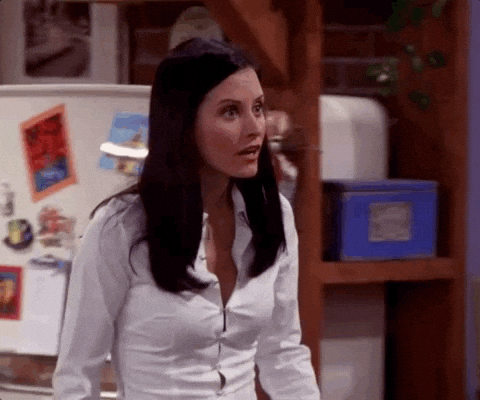 After you've received the final thumbnails, you can then upload these to YouTube and start to promote your videos!
We also follow our client channels to see how the videos are performing, how many views the videos are receiving so we can start to measure the impact of thumbnails. We look to see what thumbnails are working best and whether there is any way that we can tweak and amend to grow that number of viewers and the wider subscribers.
YouTube doesn't penalise you for changing thumbnails, so if you want to update with new ones then you can do so! This is great is you're looking to give your full channel an overhaul.
So that is a quick roundup of the process that we go through for designing YouTube thumbnails. Once we've worked with a client for the first few videos, we jump straight to designing the thumbnails to match the agreed style!
If you have any questions about YouTube graphics or the process of producing them, drop me message in the comments or get in touch!
You Might Also Like: